Fishing
Fly fishing in Fernie offers enthusiasts a gateway to escaping the crowded rivers of the American West. The Elk River is BC's trout fishing mecca, offering a diverse range of stretches for floating and wading, each with a fraction of the usage compared to the US. BC's fishery management entity regulates its waters to ensure an uncrowded, wilderness experience. Near Fernie, westslope cutthroat and bull trout are the primary catch. Beyond the Elk River valley, an array of smaller mountain streams, the St. Mary River, and alpine lakes await exploration, each providing different angling opportunities targeting rainbows, browns, and bull trout. The bull trout fishery is a fun addition to our programs; witnessing a five to twenty-pound trout striking your streamer is truly amazing. Although we are licensed on the Wigwam River, we prefer to focus on these fish in the main rivers as it offers a more sporting experience. In smaller waters like the Wigwam or Lodgepole, bull trout tend to stack up for spawning and are particularly vulnerable. In our experience, targeting them on the larger rivers provides a more interesting angling experience.

Slightly further afield, Alberta's waters offer both freestone and tailwater opportunities for oversized rainbows, browns, cutthroat, and brook trout. While these waters don't generally provide the quantity of dry fly fishing that the Elk does, they offer amazing opportunities for rainbows and browns ranging deep into the twenty-inch range. A few days in Alberta are a must for anyone visiting Brooks Creek Ranch.

Although we are a new operation, we have over thirty years of experience in the angling business, running fly-fishing operations in truly remote locations around the world. Additionally, we are fortunate to have some of the most experienced guides in the business who are willing to be flexible with our fishing programs. They will do whatever it takes to provide you with the best angling experience possible, regardless of your level of fly-fishing experience. Whether it's helicopters, jet boats, rafts, or drift boats, we have access to them all. So, don't hesitate to push us for an adventure beyond our regular programs; that's half the fun of the business.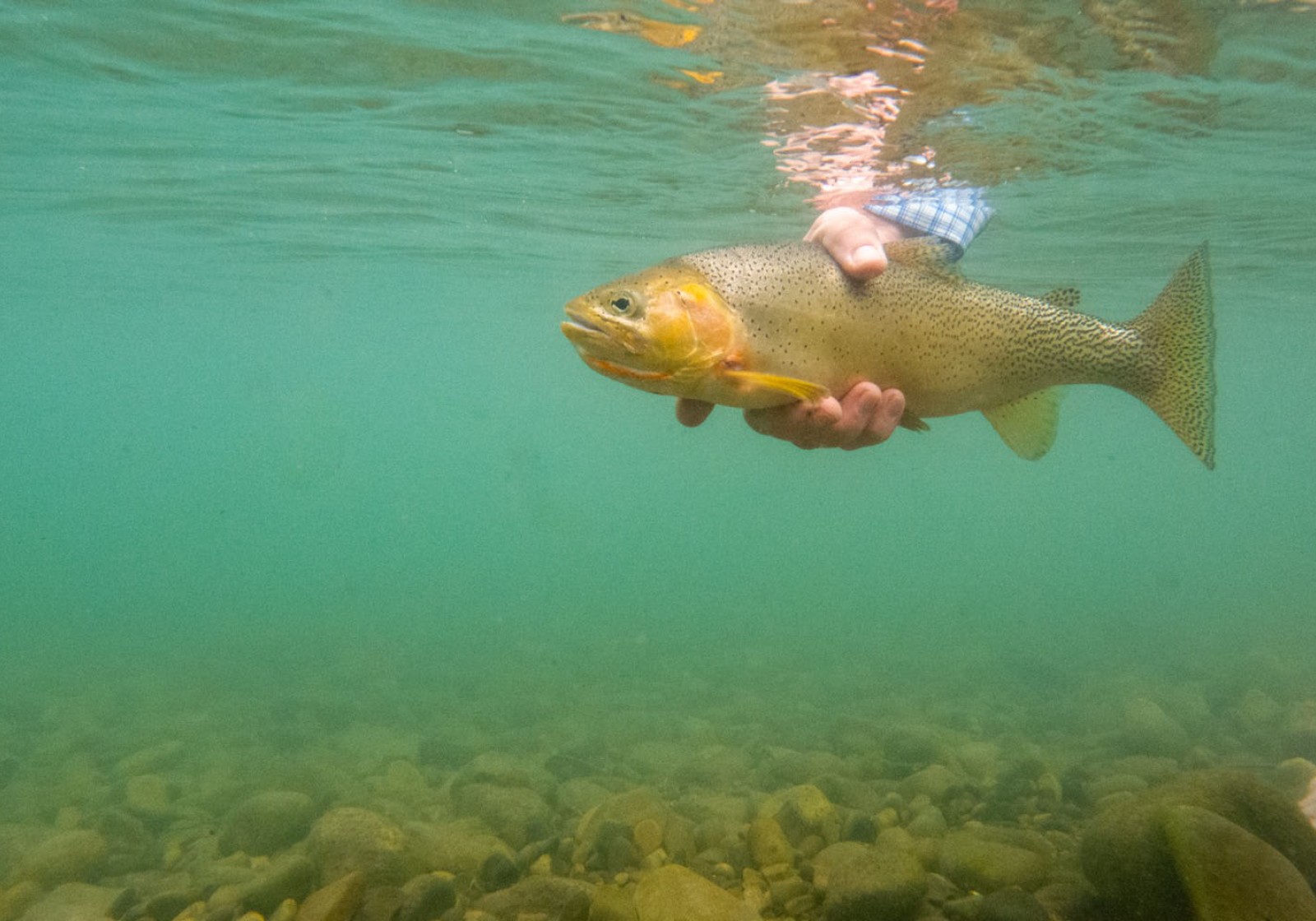 Access to fishing areas is primarily by drift boat or raft though we do also offer jet boat, heli-fishing or walk and wade adventures. There are literally countless waters to explore so it is easy for our guides to match your interests to the water of the day. Our guides are patient professionals that will take the time to make sure your fishing experience is the best it can be no matter the conditions, weather or skill level.